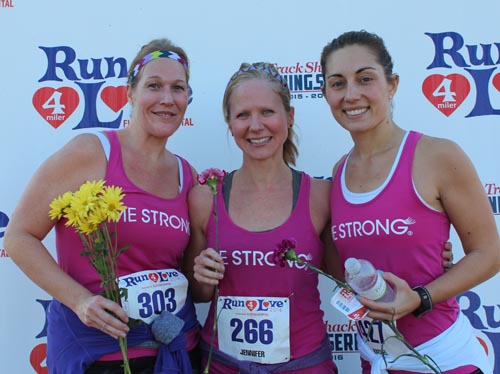 Date, Time & Location
Saturday, February 10, 2010
7:30 am: 4 mile 
9:00 am: Florida Hospital for Children Kids' Run
9:15 am: Costume Contest
9:30 am: Awards Presentation
Showalter Field
2525 Cady Way 
Winter Park, FL 32792
Run 4 A GOOD TIME
Single? Married? It's complicated? This event is for everyone that has found the love of running and walking and for those just starting to look for it! Bring your loves and experience the euphoria of a healthy lifestyle.
---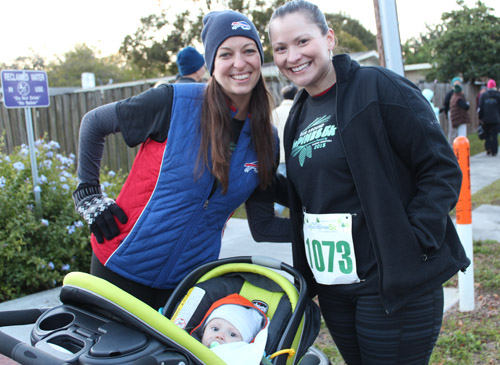 Safety is our first priority!
Bicycles, roller skates, in-line skates, and dogs will be prohibited from the race course. The use of headphones is discouraged. VIEW EVENT POLICIES. 
Stroller Restrictions
• Stroller/jogger operators start behind designated stroller signage.
• Stroller/jogger operators may walk/jog no faster than 15 minute per mile, a safe operating speed. If your speed goes faster than 15 minutes per mile pace, you may be disqualified.
• Stroller/jogger operators must yield the right of way to runners. Stroller/Joggers can tip easily and cannot turn quickly. Please do not weave through packs of runners. 
Registration is scheduled to open in October.
Online registration available until 7:30 am on race day. (if the event doesn't sell out!)

Not sure if you are already registered?
Confirm your registration >>


Entry fees are non-refundable and non-transferable.

Race capacity: 1,800
Entry Fees
Individual


Sole Mate Challenge (online registration only)

Through Jan. 27


$33

$36 per person

Jan. 28 - Feb. 9


$36

$39 per person

Race day at race site

$40

Not available on race day!

Virtual Race (Register by Feb. 9)
No discounts apply

$38

N/A

17 & under and 65 & over:

Through Feb. 9: $10 OFF


Through Feb. 9: $10 OFF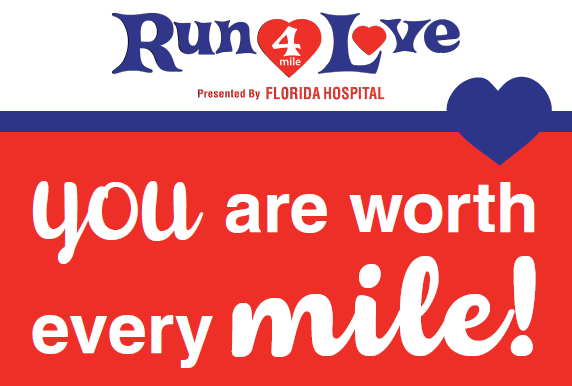 A $6 charge is included in the team registration for Sole Mate Challenge. Deadline to create a team is Friday, February 9.
If you are a Track Shack Running Series Fanatic and would like to participate in the Sole Mate Challenge please email info@trackshack.com.
Florida Hospital employees receive a $5 discount (except on the Virtual Race) until 2/09. Employee ID must accompany paper registration. Coupon code is required for online registration. NOTE: Code distributed by Florida Hospital. Contact: FH.Sports.Med.Info@flhosp.org or go to Floridahospital.perkspot.com.
---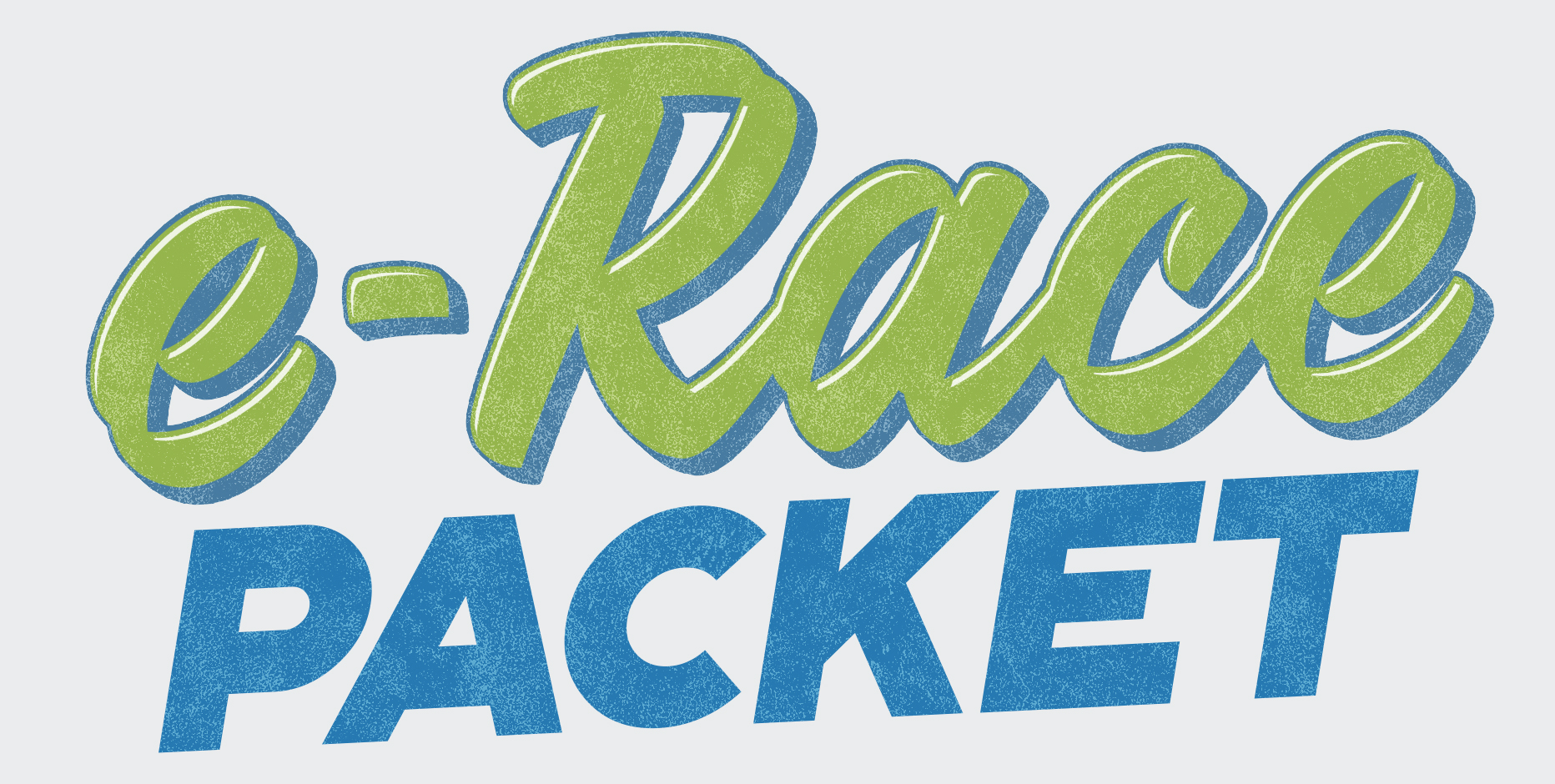 Race Number/Shirt Pick-Up & e-Race Packet
Race number and t-shirt available at Track Shack and at the race site on race morning. Track Shack is located at 1104 N. Mills Ave. Orlando, FL 32803. Email: info@trackshack.com
Participants will receive an e-Race packet (directly to their inbox) with all the good and helpful race info including the course map, race instructions, special offers and race promotions.
If you are picking up for 3 or more participants, please bring a reusable bag.
| | |
| --- | --- |
| Wednesday, Feb. 8 - Friday, Feb. 10 | 10:00 am - 7:00 pm |
| Race day at race site | Starting at 6:00 am |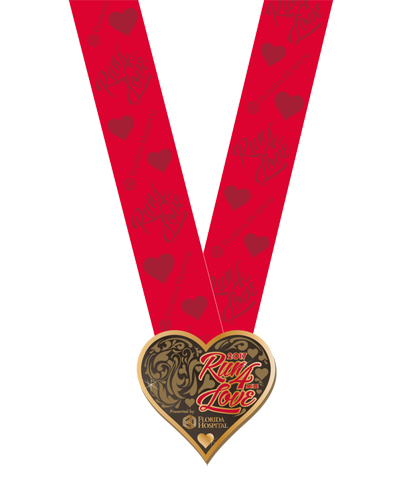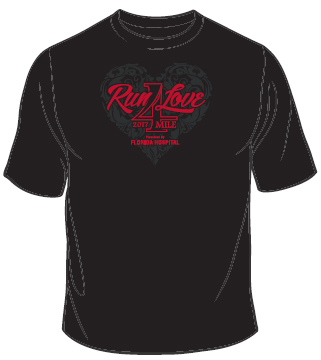 Run 4 THE TECH SHIRT & FINISHER'S MEDAL
We all have expectations. The gender specific soft tech shirt AND the awesome finisher's medal are one of those expectations. We hope you love them!
---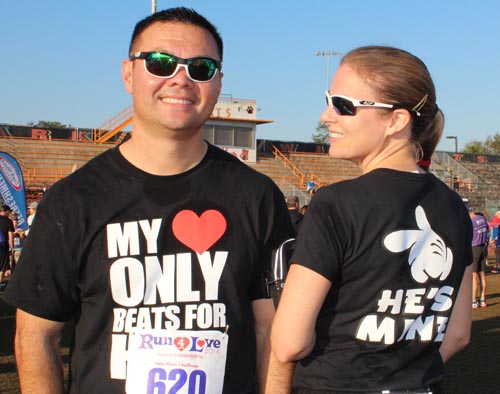 Run 4 THE SOLE MATE CHALLENGE
Pair up and compete! The Sole Mate Challenge awards the 2-person team with the fastest combined time for:
1. Men  2. Women  3. Coed 
Your Sole Mate possibilities are endless:
Mom and Daughter
Brother and Brother
Dad and son
Dad and daughter
Aunt and niece
Friends
Lovers
Ex-Lovers
Science partners...you get the gist.
Create your team and tell you Sole Mate to join your team! Deadline to create your team is Thursday, February 10th.
A $6 charge is included in the team registration for Sole Mate Challenge ($3 on each registration).
If you are a Track Shack Running Series Fanatic and would like to participate in the Sole Mate Challenge please email info@trackshack.com. 


---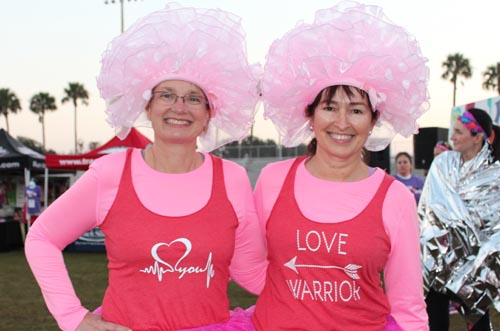 Run 4 THE BEST OUTFIT CONTEST
Do you have an outfit or costume that is perfect for this occasion?
Wear it! There are no rules on the theme. 
A committee of judges will select the individual/team winner. 
1st place receives $150 to Track Shack.
2nd place receives $100 to Track Shack.
---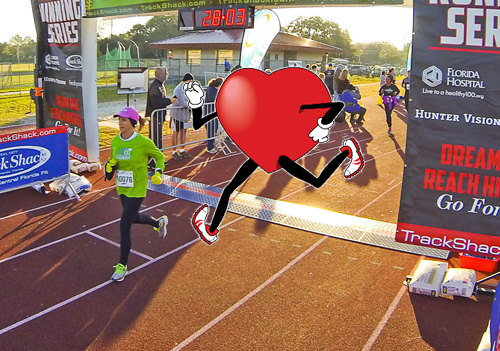 Run YOUR <3 OUT
Every person that finishes before the running hearts will receive a free smoothie coupon from Smoothie King.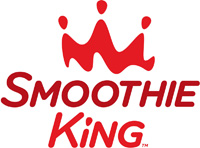 ---
Run 4 HEALTH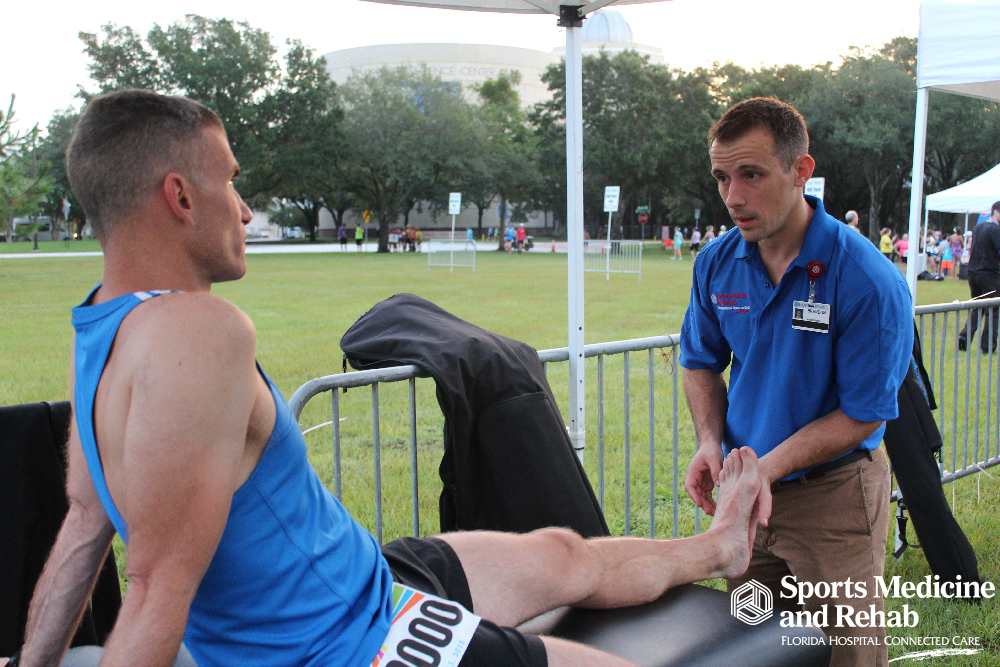 Visit the Florida Hospital Tents on race day for: 
• Massage

• Injury Assessment
Do you have a sore muscle? Old sports injury? Or a sprained ankle? Save time and money by going directly to physical therapy (PT) without the need for a physician referral. It's called DIRECT ACCESS. We can help you get back in the sport quickly. Visit our tents on race day or Click Here! What's DIRECT ACCESS? Watch the VIDEO.  
Stop by the Cardiac tent for a complimentary photo. For more info visit HeartSmartWomen.com. 
---

Kids' runs are free for all children. Distances range from 100 yards to 1 mile and children will be placed in age appropriate groups. The first 125 registered participants will receive a T-shirt. The Kids' Runs start and finish at the finish line. Registration is on race day at race site.
---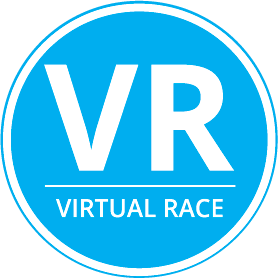 Virtual Race
Can't make it to the race but still want to experience the excitement and achievement?  Sign up to run the virtual race!
• Register online by Feb. 4
• Race capacity is set at: 1600
• Friday before the race, we'll email a race bib.

Here's how to run a virtual race:
• Run or walk the distance wherever you are 
• Break your run up into multiple sessions
• Run on a treadmill
• Post a photo and share your virtual race experience on your social media hashtag #Run4Love. This is optional but fun!
• So easy! Then just wait for your medal and t-shirt to arrive by mail within two weeks following the race.
---
Run 4 THE ACCOMPLISHMENT 
All finishers receive a finisher's certificate. Don't forget to provide your email address!
---
Run 4 THE PHOTOS

Be sure to wear your bib number on the front using all four pins so that it's visible to photographers!
Visit www.bbactionphoto.com to view race day photos. Participants will be notified by email when photos are ready for viewing!
Run 4 a BEAUTIFUL COURSE
Flat and fast course with a little extra love! Now with a 5k split!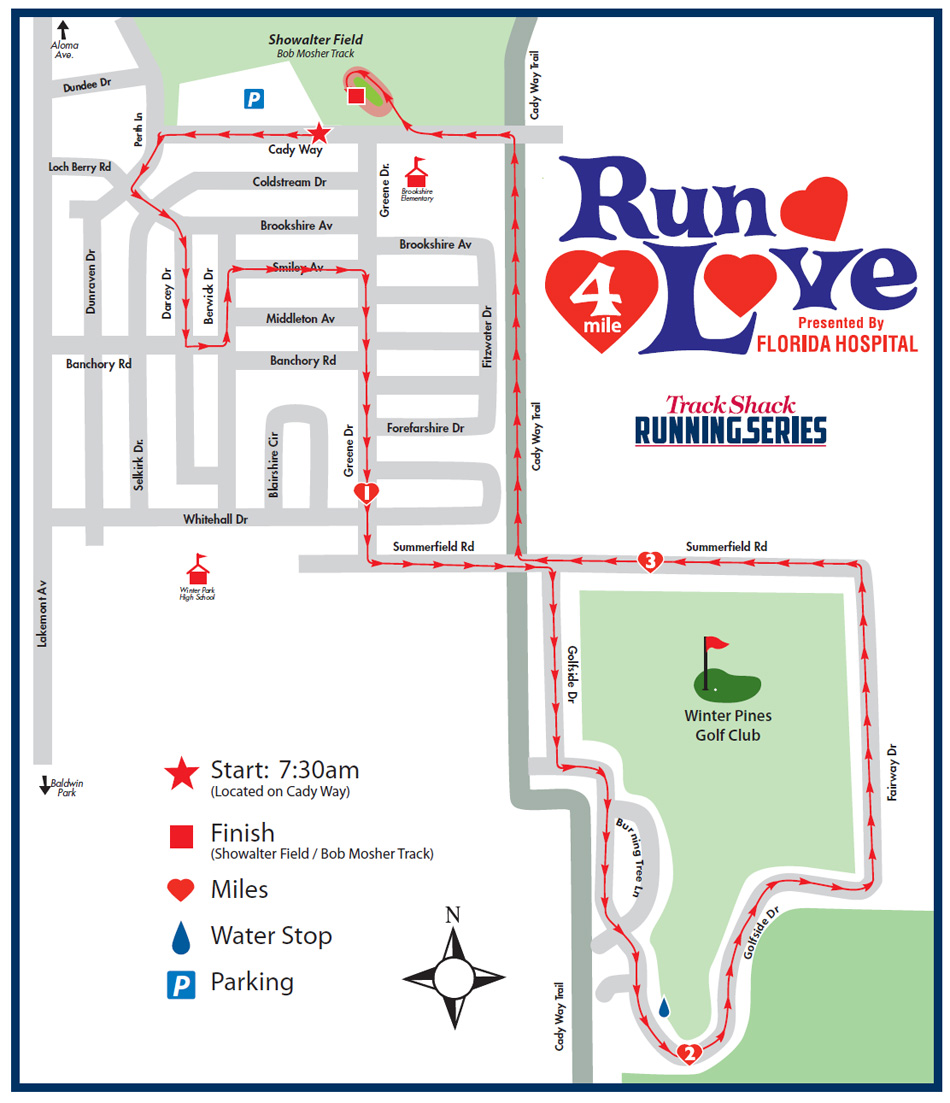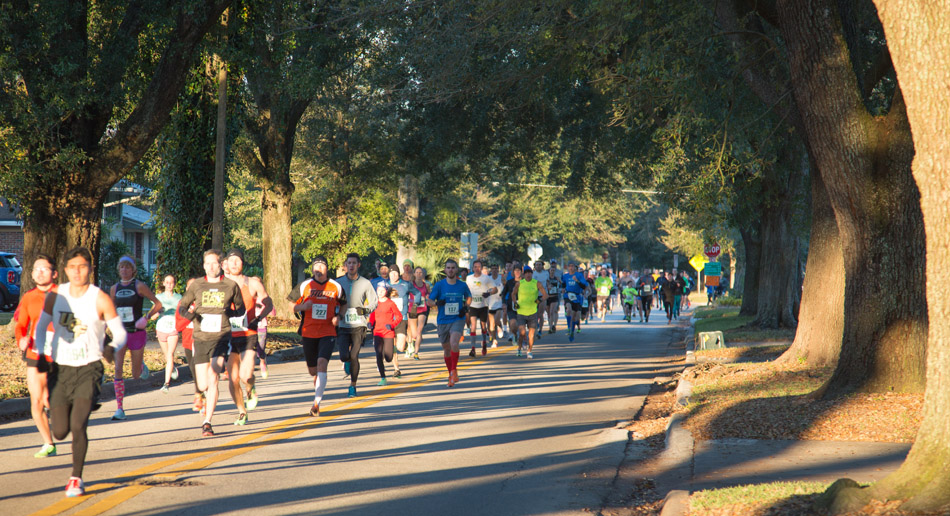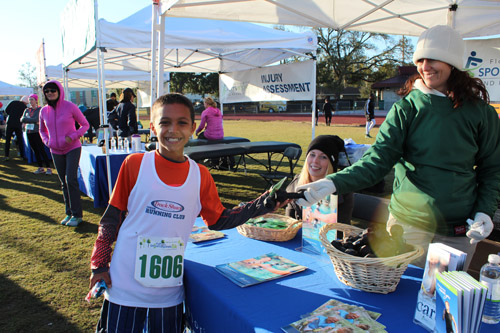 Directions & Parking
From I-4: Take Fairbanks Ave. exit (#87) and head east; stay on Fairbanks until it turns into Aloma Avenue. At the intersection of Aloma and Lakemont turn right. Go to the first light, Mizell, turn left. Stay on Mizell as it veers right past the Crosby YMCA Wellness Center. At stop sign turn right onto Perth. Turn left into the parking lot for Showalter Field and athletic fields.

From Winter Park Area: Take SR 436 to the University/Scarlet Road intersection. Go West on Scarlet Road. At the four-way stop, continue straight on Scarlet Rd. The road will dead-end into Cady Way. Turn right onto Cady Way. Showalter Field is immediately after the YMCA pool. Watch for parking signs.

Run 4 THE FOUNDATION
Your race entry benefits the Track Shack Youth Foundation, a local, 501c(3) non-profit organization that promotes health and fitness with an emphasis on youth programs.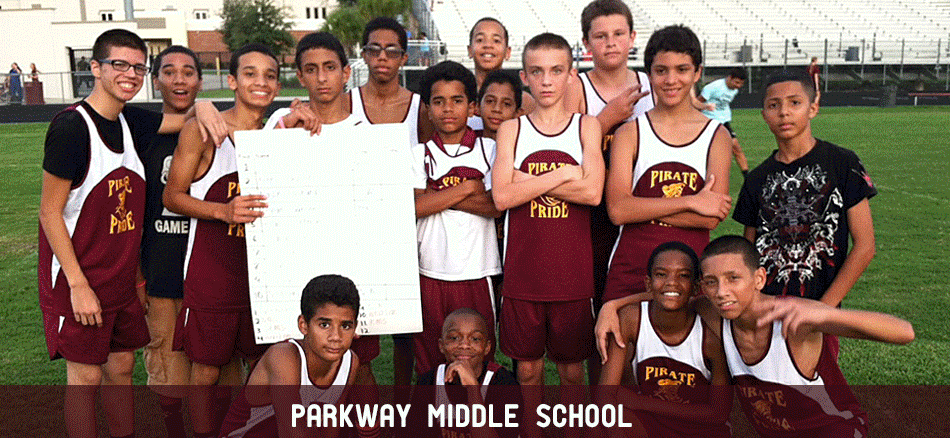 ---
Donate
The Track Shack Foundation is always looking for charitable contributors. Please click on the DONATE button below to make a secure one-time tax deductible donation using your credit card.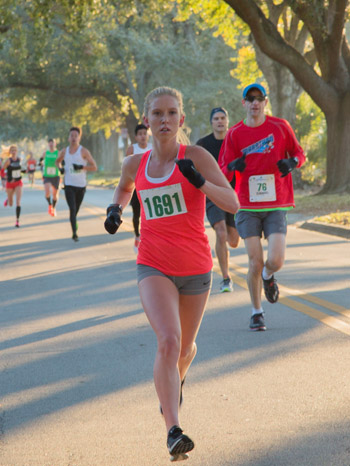 Run 4 RESULTS- B-Tag Scoring
The B-Tag by ChronoTrack is the timing device used to score participants. The B-Tag is attached to the back of your runner bib.

In order to receive an accurate time, please confirm your bib is:
Race Results
Same day results available at www.TrackShack.com.

---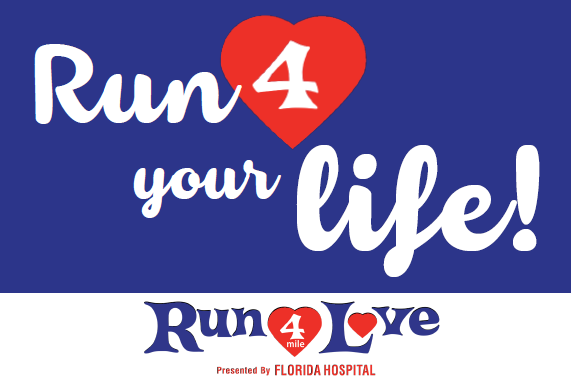 Run 4 Awards
Awards go to:
Top 3 Male/Female
Top Male/Female Master
Top Male/Female Grand Master
Top Male/Female Senior Grand Master
Top 3 Finishers in each age division
Top 3 Male/Female Race Walkers and overall male and female youth division 14
Any master athlete that places in the overall division receives the overall award.
The Sole Mate Challenge awards the 2-person team with the fastest times for: 
1. Men 2. Women and 3. Coed 
Special Winter Park High School Alumni Awards
The top male and female Winter Park High School Alumni finishers will receive awards. Please check box on entry form or answer question online.

Age Divisions for Awards

| | | | |
| --- | --- | --- | --- |
| 8-10 | 25-29 | 45-49 | 65-69 |
| 11-13 | 30-34 | 50-54 | 70-74 |
| 14-18 | 35-39 | 55-59 | 75-79 |
| 19-24 | 40-44 | 60-64 | 80 and over |
Note: ONLY Runners and walkers age eight and above who wear the designated B-Tag are included in the race results.  View TSE policy >> 
---
Race Walkers
The top three overall male and female race walkers will receive awards. This is a judged race walking competition. Those who wish to compete in the race walking division need to register at the Central Florida Race Walkers' tent on race day. Same registration procedures and entry fees apply.