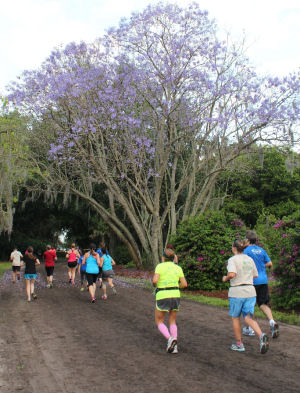 Date & Time
Saturday, April 29, 2017
7:30 am 5k (3.1 miles)
8:45 am: Kids Run
9:00 am: Awards Presentation @ Showalter Field

Location & Transportation
Showalter Field
2525 Cady Way
Winter Park, FL 32792

There is no spectator area at the finish line, runners will be shuttled by bus back to Showalter Field.

About this Event
Run for the Trees 5k run/walk is a unique point to point event. The last mile is on the tree-canopied, wilderness dirt road of Genius Drive. This privately owned glimpse of old Florida is opened to the public only once a year, for this event. All finishers receive a young tree! Event capacity is set at 1,800.

---
Restrictions- Safety is our first priority!
For safety reasons, bicycles, rollers skates, in-line skates, and dogs will be prohibited from the race course. The use of headphones is discouraged.
Walker Friendly Events
Keeping Central Florida Fit is our mission. Walkers are encouraged to participate in all Track Shack races. Municipalities require that road ways are clear of participants and opened as soon as the race is complete. That is why a maximum pace of 16 minutes per mile is set. If the pace isn't maintained, race officials will ask you to move to the sidewalk to re-open the roadways.
Stroller Restrictions
• Stroller/jogger operators start behind designated stroller signage.
• Stroller/jogger operators may walk/jog no faster than 15 minute per mile, a safe operating speed. If your speed goes faster than 15 minutes per mile pace, you may be disqualified.
• Stroller/jogger operators must yield the right of way to runners. Stroller/Joggers can tip easily and cannot turn quickly. Please do not weave through packs of runners.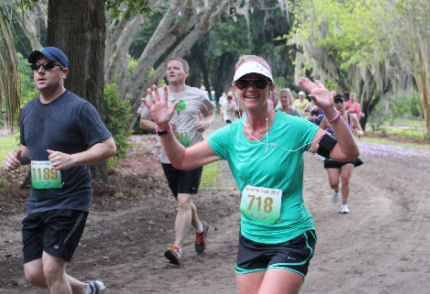 Event capacity: 1,800- SOLD OUT

Online registration available until 7:30 am on race day. (if the event doesn't sell out!)

Entry fees are non-refundable and non-transferable.

Not sure if you already registered online? Click here to confirm your registration! 

Entry Fees

| | |
| --- | --- |
| Through April 15 | $30 |
| April 16 - April 28 | $33 |
| Race day at race site (if spots available) | $38 SOLD OUT |
| 17 & under / 65 & over | Through April 28: $10 OFF |
---
Bib/Shirt Pick-Up
Race information, race number, B-Tag, t-shirt, available at Track Shack. Track Shack is located at 1104 N. Mills Ave. Orlando, FL 32803. Email: info@trackshack.com
| | |
| --- | --- |
| Wed. April 26 - Fri. April 28 | 10:00 am - 7:00 pm |
| Race day at the race site | 6:00 am - 7:30 am |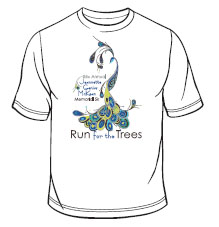 T-shirt & Amenities
Entrants will receive a gender specific Greenlayer Sports tech tee AND a young tree.
T-shirt sizes are not guaranteed on the day of the race.

View sizing chart  >> 
Sizes are not guaranteed on race day registration.
---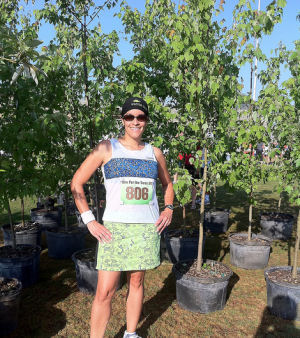 "Green" Awards
Due to the "nature" of this event, the overall and age group awards are quality landscape trees worth up to a $300 retail value!

Trees will be available for one week following the race. For more information, call Dru Dennison, Manager Urban Forestry Division, at 407-691-7800.

---
Kids' Run
Free to all children. Distances will range from 100 yards to 400 yards and children will be placed in age appropriate groups. Registration is available on race day at the race site. Ribbons to all finishers.

---
Event Photography

Visit www.bbactionphoto.com to view race day photos. Participants will be notified by email when photos are ready for viewing!
Run for the Trees 5k run/walk is a unique point to point event. The last mile is on the tree-canopied, wilderness dirt road of Genius Drive. This privately owned glimpse of old Florida is opened to the public only once a year, for this event. Shuttle buses will be provided to take the participants back to Showalter Field.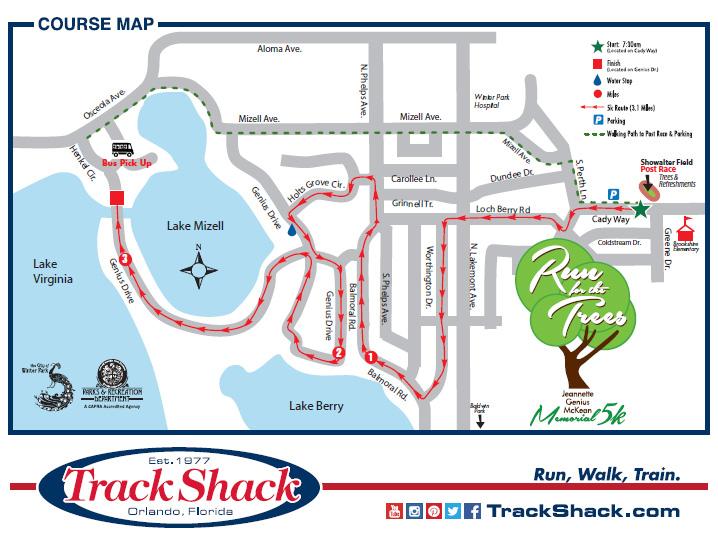 Beneficiary
The City of Winter Park has historically been known for the canopies of vintage trees that line its picturesque streets and neighborhoods. At this event, the city gives away over 1,500 trees to event participants to encourage replanting and reforestation. "Run for the Trees" helps attendees appreciate and enjoy one of the city's most treasured assets – its lush and beautiful tree canopies.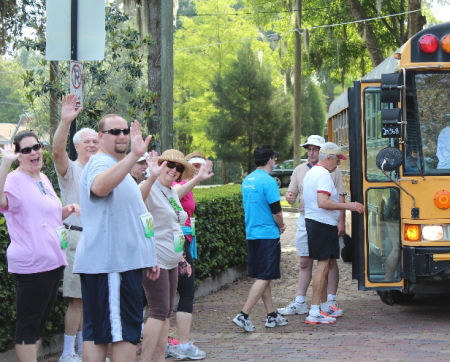 Directions
From I-4:
I-4 to Fairbanks Ave. exit (#87) and head east; stay on Fairbanks until it turns into Aloma Avenue. At the intersection of Aloma and Lakemont turn right. Starbucks is on corner.

Go to the first light, Mizell, turn left. Stay on Mizell as it veers to the right. You'll go right past the Crosby YMCA Wellness Center. Turn right onto Perth. Next stop sign turn left onto Cady Way. Showalter Field (the Winter Park High School track and football stadium) is on the left. Watch for parking signs.


From Winter Park area:
Take SR 436 to the University/Scarlet Road intersection. Go West on Scarlet Road. At the four-way stop, continue straight on Scarlet Rd. Go through another stop sign, continue straight. The road will dead-end into Cady Way. Turn right onto Cady Way.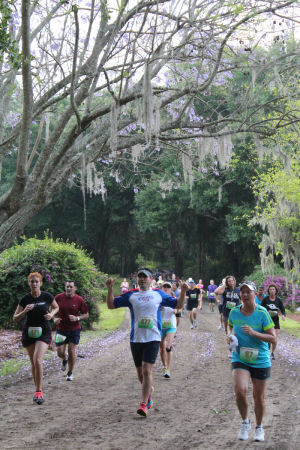 B-Tag Scoring
The B-Tag by ChronoTrack is a timing device used to score all 5k participants. The B-Tag is attached to the back of your runner bib.
In order to receive an accurate time, please confirm your bib is:
---
Results
Same day results will be posted on TrackShack.com.
---
Awards
The top 3 overall male and top 3 overall female, top male and female master, the top 3 male and female in each age group will receive awards.
| | | | |
| --- | --- | --- | --- |
| 8-10 | 25-29 | 45-49 | 65-69 |
| 11-13 | 30-34 | 50-54 | 70-74 |
| 14-18 | 35-39 | 55-59 | 75-79 |
| 19-24 | 40-44 | 60-64 | 80 and over |
Note: ONLY Runners and walkers age seven and above who wear the designated B-Tag are included in the 5k results. Eight and above qualify for awards. View TSE policy >> 
---
Race Walkers
The top three overall male and female race walkers will receive awards. This is a judged racewalking competition. Those who wish to compete in the racewalking division need to register at the Central Florida Racewalkers table on race day. Same registration procedures and entry fee apply.