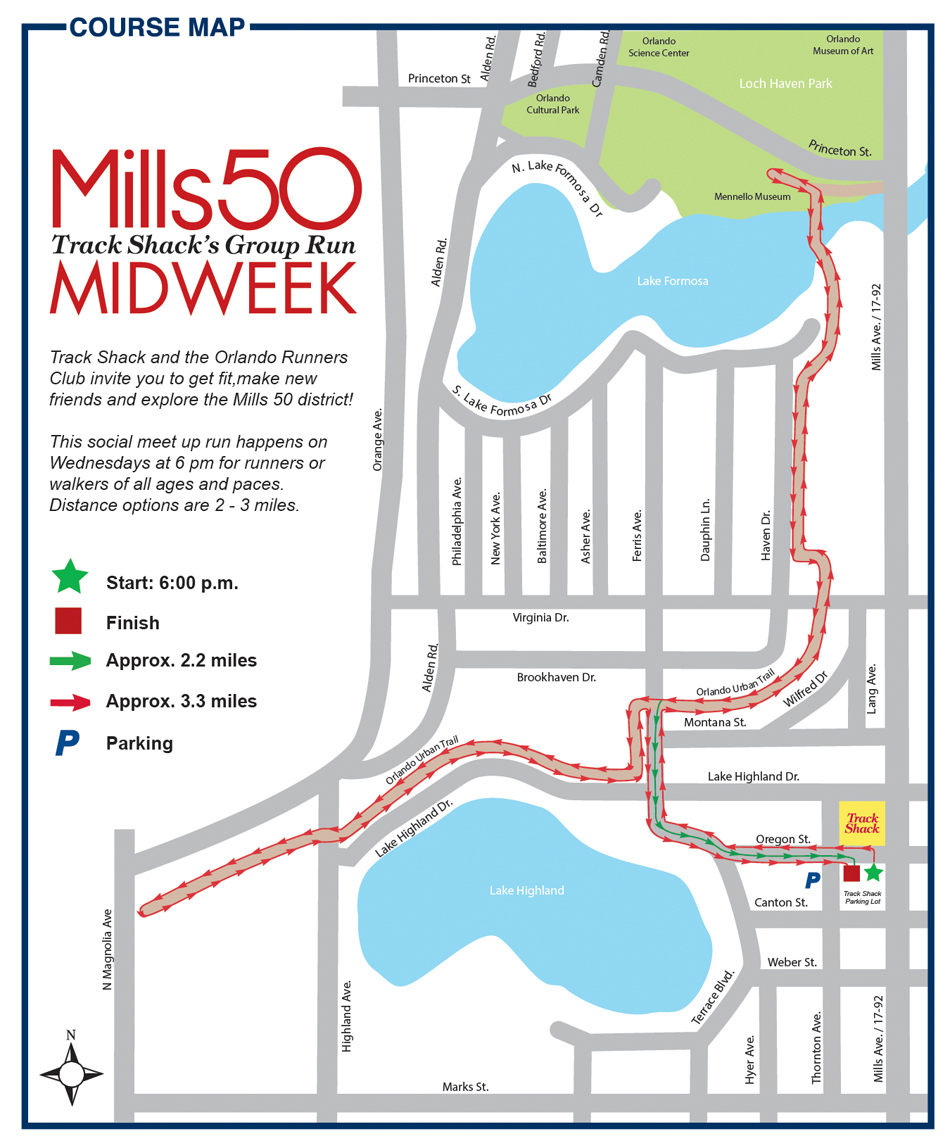 Weekly Group Run + Running Group Expo
Every Wednesday at Track Shack, you can get fit, make new friends and explore the Mills 50 district! Our group runs are social, the course is roughly three miles and people of all ability levels are welcome.
This week, we are bringing the community and running cubs together for one great event! Get social and talk to various running groups and clubs from the Orlando area. New Moon and Nawlin's Snowballs providing post-run treats!
Time
6:30 pm
Location & Parking:
Parking along Mills Avenue and Thornton Avenue
Meet in front of garage
1050 N. Mills Ave.
Orlando, FL 32803
The Route
You'll start on Oregon St. and then spills into the Orlando Urban Trail, as well as parts of Track Shack's Celebration of Running course. Click on the map to enlarge.
Refreshments
Water and Gatorade also available pre and post run.
Please arrive 5-10 minutes before to sign in, get pre-run water, and sign up for any giveaways!
Weather
Stay tuned to Facebook and the website in case of inclement weather.
Want More? Join a TRAINING PROGRAM >>