Date, Time & Location
Saturday, September 16, 2017
7:30 am: 5k (3.1 mi.)
8:45 am: Florida Hospital for Children Kids' Run
9:00 am: Awards Ceremony
Lake Concord Park
95 Triplet Lake Dr.
Casselberry, FL 32707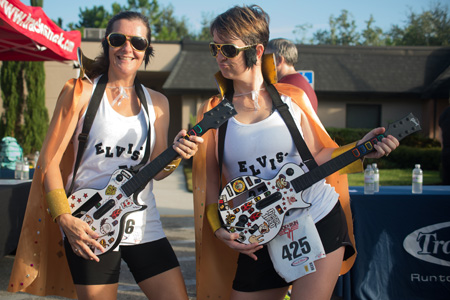 About this Race
Formerly known as Rock 'n Run 5k, the Florida Hospital Battle of the Bands 5k is a new name for the same great race.
Read blog >>
Music reigns supreme at the 2nd race of the Track Shack Running Series featuring local bands dueling it out at every mile! The high energy, live music runners and walkers love is on the course and at the post race party.
Event Highlights
• Battle of the Bands
• Tech Shirt
• Shaded Course
• Mini Craft Beer Fest
• Chip Timed
• FREE Florida Hospital for Kids' Run
---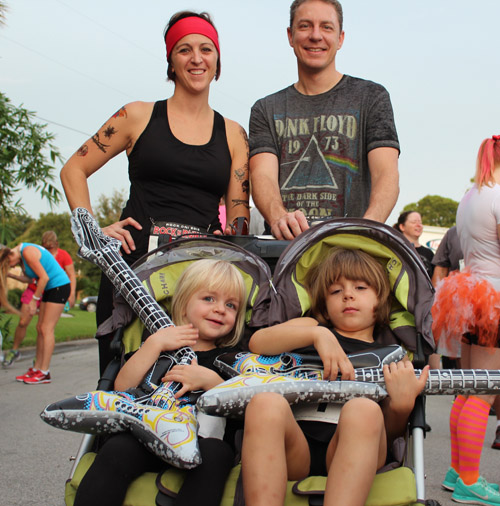 Safety is our first priority!
Bicycles, roller skates, in-line skates, and dogs will be prohibited from the race course. The use of headphones is discouraged. 
Walker Friendly Events
Keeping Central Florida Fit is our mission. Walkers are encouraged to participate in all Track Shack races. Municipalities require that road ways are clear of participants and opened as soon as the race is complete. That is why a maximum pace of 16 minutes per mile is set. If the pace isn't maintained, race officials will ask you to move to the sidewalk to re-open the roadways.
Stroller Restrictions
• Stroller/jogger operators start behind designated stroller signage.
• Stroller/jogger operators may walk/jog no faster than 15 minute per mile, a safe operating speed. If your speed goes faster than 15 minutes per mile pace, you may be disqualified.
• Stroller/jogger operators must yield the right of way to runners. Stroller/Joggers can tip easily and cannot turn quickly. Please do not weave through packs of runners.