Driving Directions to Downtown Orlando
227 N Eola Dr.
Orlando, FL 32801

From East:
From I-4 east, take the Colonial Drive exit (Hwy 50).  Turn left onto Hwy. 50 and then turn right onto Summerlin Ave., continue on Summerlin to Pine and turn right.  Garage will be on your left.
From West:
From I-4 west, take the Amelia/Colonial Drive exit (Hwy. 50).  Go right on Hwy. 50 and follow to Summerlin Ave.  Turn right on Summerlin and take down to Washington St. and turn right (there is one garage there) or continue on Summerlin and turn right on Central Blvd.  Take Central to Library parking garage.
From 408 East:
Take Mills Ave. exit and go left on South St.
---
Parking
Limited parking along side streets; parking garages are located at the corner of Rosalind St. and Robinson Street.
See Parking Garage Addresses
(rates may apply).
---
Bike Parking
Bicycling is a great alternative for transport to our event.  Bicycle commuting reduces congestion, while reducing the production of carbon monoxide and other ozone depleting emission.  It's also a great way to see the city, and avoid congestion when parking.
BIKE PARKING LOCATIONS:
On N Eola Drive near E Washington St.
On N Eola Drive near E Central Blvd.
On E. Central Blvd. near S Osceola Blvd.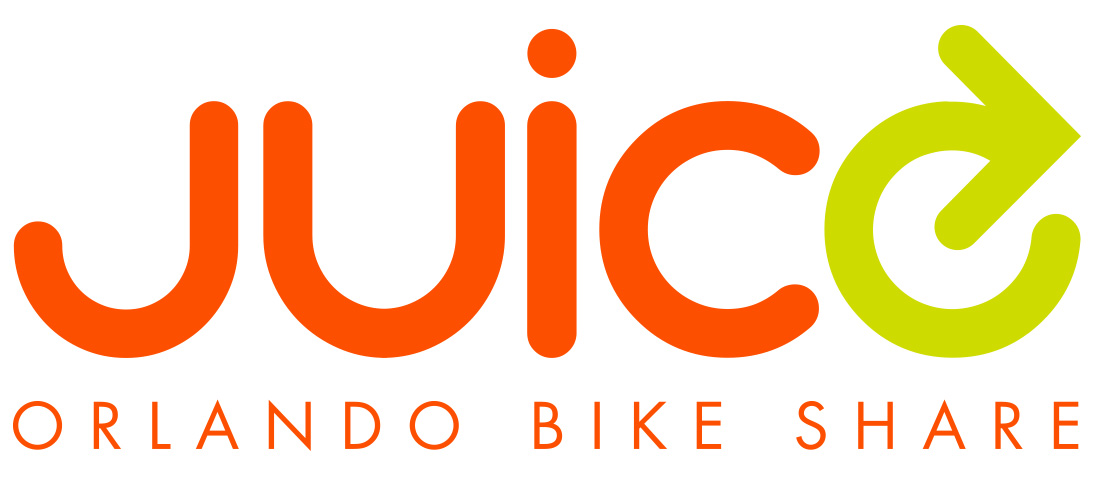 Don't have a bike? Get an hour free when you sign up with Juice Bikes!
Promo Code: OUCRUN16
https://orlando.socialbicycles.com/#how-it-works
---
Hotels
Eo Inn/ Spa
227 N. Eola Dr. Orlando, FL
.1 mi. from start and finish.




Travelodge
409 N. Magnolia Ave Orlando, FL
.5 mi. from start and finish.




Embassy Suites Orlando
191 E. Pine St. Orlando, FL
1 mi. from start and finish.

Designated as a lodging facility that makes a commitment to conserve
and protect Florida's natural resources.  This property has received
this recognition as part of the Florida Green Lodging Program, a voluntary
initiative of the Florida Department of Environmental Protection (DEP).





The Grand Bohemian Hotel
325 S. Orange Ave. Orlando, FL
1 mi. from start and finish.

Designated as a lodging facility that makes a commitment to conserve
and protect Florida's natural resources.  This property has received
this recognition as part of the Florida Green Lodging Program.





Courtyard Orlando Downtown
730 North Magnolia Ave. Orlando, FL
1.5 mi. from start and finish.

Designated as a lodging facility that makes a commitment to conserve
and protect Florida's natural resources.  This property has received
this recognition as part of the Florida Green Lodging Program.





304 W Colonial Drive, Orlando, FL 32801
1.8 mi from start and finish.
Phone: (407) 367-3626
Every room includes Microwave, Refrigerator,
FREE WiFi and LATE Check-Out


Designated as a lodging facility that makes a commitment to conserve
and protect Florida's natural resources.  This property has received
this recognition as part of the Florida Green Lodging Program.



Phone: (407) 380-3500
1.8 mi. from start and finish.


Designated as a lodging facility that makes a commitment to conserve
and protect Florida's natural resources.  This property has received
this recognition as part of the Florida Green Lodging Program.






Residence Inn Orlando Downtown
680 N Orange Ave Orlando, FL 32801
1.5 mi. from start and finish




DoubleTree by Hilton Hotel Orlando Downtown
60 South Ivanhoe Boulevard
Orlando, Florida, 32804
407-425-4455
2 mi. from start and finish

Designated as a lodging facility that makes a commitment to conserve
and protect Florida's natural resources.  This property has received
this recognition as part of the Florida Green Lodging Program.



 

Hilton Garden Inn Orlando International Drive North
5877 American Way Orlando, FL 32819
Phone: 407-363-9332
9.4 mi. from start and finish.
2 Double Beds
Complimentary self parking
Free standard wi-fi in-room and in the lobby